~ Digital Marketing Analytics
Likewise any other business analysis, Digital marketing Analytics also, you focus on the Data and its analysis. And banking upon that you focus to analyze raw data in order to make conclusions about that information.
Did you understand? No?
Then try to digest these two statements –
Analytics in any fiend is all about understanding what not being said by any customer.
Analytics can give you insights to drive your business successfully.
I think now its Krystal clear!
As you already know that digital marketing is a very results driven domain, therefore the role of digital marketing analytics also stands very significant here.
To give little more insight to all the newbies there, likewise any other digital marketing skills, if you can also acquire digital marketing analytics skills, then clients/companies would thrive for you too.
Why Should I use/learn/implement Digital Marketing Analytics?
Wherever you do digital marketing or want to promote your business online, you end up getting a lot of data from your peers, customers and competitors.
All these diversified opinions coming from different phases of actions from your customers or peers, factually end shows up in their actions on your products or services.
All these actions further drives data, and only raw data cant help you grow your business to a significant stage. You need proven information to do that.
Well, at this stage you might be confused, that it just sounded like, Data & Information has got some distinguished to be dressed. That's absolutely right.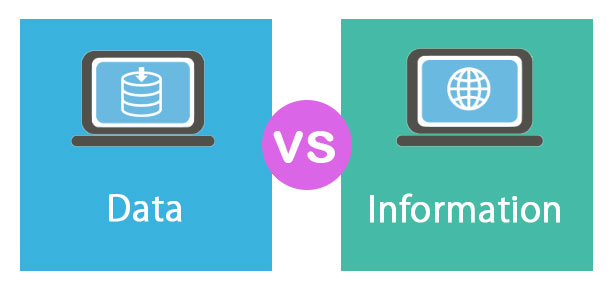 To break that dilemma, lets understand the difference between Data & Information.
Information – Information is a processed, organized data presented in a given context and is useful to humans and it provides insights.
Data – Data is an individual unit that contains raw material which does not carry any specific meaning.
Information – It is a group of data that collectively carry a logical meaning.
After you fetch the raw data by running different sorts of digital marketing campaigns, the next stage that you should process analytics.
Definitely, not to get confused, there are plenty of digital marketing analytics tools that you can use for analytics. And going down to this article, I am going to address quite a few great working digital marketing analytics.
Once you successfully accomplish the digital marketing analytics, these reporters shows the predictions and assumptions of your data.
What are the important functions we can measure by Digital Marketing Analytics? | Digital Insights
By Using digital marketing analytics, marketers can identify how each of their marketing initiatives are performing. (e.g., social media vs. blogging vs. email marketing, etc.) stack up against one another.
It's more of a measurement by using different digital marketing analytics tools and finding out the richer outputs by one campaign/activities over another and getting potential insights.
Digital Marketing Analytics determines the true ROI of their activities.
It helps the marketers to understand how well they're achieving their business goals.
If we be little more specific, and can address the factors and insights you can measure with the help of Digital Marketing Analytics Tools, then those will –
Visitor Insights
Page View Insights
Sessions
Session Duration
Traffic
Traffic by Channel
Traffic by Device
Traffic by Browsers
Traffic by Networks
Demographics of Your Traffic Insights
Performance of Web Pages and Insights
Performance of Keywords
Time on Page
Ratio of New Traffic to Returning Traffic
Interactions per Visit
Bounce Rate
Goals
Call-to-Action (CTA) Click-Through Rate
Submissions
Site Load Speed Insights
Schema Markup Insights
Build up of site (Coded or CMS Website)
Conversion Rate
Free Trial Conversion Rate
Pop-Up Conversions
Ratio of Generated Leads to Marketing-Qualified Leads (MQL)
Leads to Close Ratio Insights
Here are some picture references on the basis of the above pointers:
There are many more media performance that you can measure in detail like –
Social Media Content Performance
Email Marketing Content Performance
SMS Marketing Performance
Affiliate Marketing Performance
Google Adsense Performance
Ads Campaign Performances
E-commerce Website Performance
Blog Website Content Performance
Apps Performance
Managing the ORM or Online Reputation Management
And many more insights, but frankly speaking, if I mention everything in detail here, then it might look like too much of jargon and no insight. Therefore, anyone is looking forward to help on the same, can connect with me here.
At the end of the day it's all about learning the customer behavior and growing the business.
You should learn Digital Marketing Analytics as a professional and further help clients/companies or your own business.
Who Performs The Digital Marketing Analytics Tasks & What All Skills are Required to Perform the Digital Marketing Analytics?
To perform the tasks of digital marketing analytics, you need to be able to read the reports, metrics and know how to use different digital marketing analytics tools.
This article can give you some insights on what all areas you need to be proficient with to work on digital marketing analytics tools.
You have to have the ability to analyze data and draw insights.
You must have organization and project management skills.
Good aptitude is always important in any type of analytics.
User Experience or UX skills and an understanding of the customer experience is required.
You must have advanced level of knowledge on Social Media Marketing/Algorithm and Campaigns dynamics.
Knowledge over Search Engine Optimization (SEO) is a pro.
Understanding on Content Optimization.
Understanding different CMS like WordPress, WIX etc. is appreciated.
Knowing coding to an extent, helps.
Monitoring and reporting via digital marketing analytics tools is important.
Good understanding about email marketing.
Good understanding about marketing automation.
Understanding of the vast and dynamic jargon/terminologies of digital marketing is appreciable.
Understanding of data modeling and data structuring is a pro advantage.
And last but not the least, the knack towards knowing more, and continue learning is always important.
What are the best tools for Digital Marketing Analytics? | Digital Marketing Analytics Tools
1. Google Analytics
2. Google Search Console
3. SEM Rush
3. MOZ
4. Infinigrow
5. Mangools
6. HubSpot
7. Engagebay
8. Mixpanel
9. Heap Analytics
10. Kissmetrics
11. Hootsuite
12. Buffer
13. Mailchimp
~ Digital Marketing Analytics Tools
Digital marketing courses online can be the great source to learn digital marketing analytics tools.
From the above list, majority of the tools are paid. Google Analytics is completely free. SEMRush and MOZ are free to some extent, and then you have to subscribe to use it.
Why You Must Use Digital Marketing Analytics for Your Business? | Digital Marketing Analytics Tools
In the last 5 years the use of digital marketing has increased rapidly in the global market.
To drive any campaign successfully, you have to finally count on digital marketing analytics. The same implies if you are working on website, app and the other digital businesses as I mentioned above.
Thousands of people have learnt the skills of digital marketing analytics by practicing digital marketing analytics tools. These skilled people have also understood the insights that they need to fetch.
Digital Marketing Analytics Tools helps finding the right tools to examine your customer's buying and Internet browsing habits.
Implementing the same insights to provide reliable and actionable intelligence can activate buyer instincts and embed your brand into customers' minds.
Every organization today, is trying their best to use business analytics for their decision-making purposes.
Be it digital marketing analytics tools or any business analysis, the layman aspect relies on quantitative and statistical analysis, predictive modeling, data mining, and multivariate testing. Definitely, the measures can be different depending on the type of analytics.
Digital Marketing Analytics breaks down past performances to draw the plan for the future. It helps to nurture your business, and gain more revenue.
Not only Doing but Measuring the effectiveness of digital marketing is one of the greatest challenges facing organizations today. Learning has become easy with the help of online digital marketing training institutes But if your selection goes wrong about the course module then you do miss out a lot of things, specially on digital marketing analytics tools.
According to HubSpot's 2018 State of Inbound report, 42% of marketers cited "proving the ROI of our marketing activities" as one of the biggest challenges they face within their company.
Brands also say they plan to increase spending on marketing analytics by between 75 and 100 per cent, says a study by VentureBeat.
Looking for more help on Digital Marketing Analytics or Digital Marketing Analytics Tools?
Connect with me.
As a consultant I help businesses to grow.
Don't worry, initial discussion is free.
Book your first free discussion here.
If you liked my content, then check out my detailed blog on becoming a digital marketing freelancer, you will surely enjoy that.