~ How to create Social Media Content? | Best Tools for Social Media
Being active on Social Media is easy, if you are not focusing on quality content.
Today you might have seen a lot of junks getting dropped on every social media platform. The entire day your social media timelines are flooded with content that doesn't add any value. Right next time when you see the same person penetrating your timeline with no sensible content, you unfollow the person.
But is that what you also want to become and call yourself an influencer?
Well, that kind of content doesn't give you a niche audience.
To rule social media in the long run, and call yourself an influence who can really influence people to take an action, you have to add value with your content.
World's Top 50 Social Media Influencers
I am a Digital Marketer and Content Curator and Trainer. I am into the content and marketing industry to be a decade now. For a very obvious reason, I create a lot of content every month for my clients, trainees and my own web assets.
Content is something that has overwhelmed the worldwide web universe now. But if you ask me, I would still say, there is a scarcity of insightful content.
I see, most of the people want to start their content creator journey as soon as possible, no doubt that's important, but to do that they miss out to garner the right experience. Therefore when you question how to create social media content, I would say start with a niche where you have a great hold.
Social Media / Blog / YouTube are some of the best platforms out there to pen down your thoughts or record the frames that you ever wanted to represent. But let's follow a style while doing so, let's not act as the sheep heard. Uniqueness is where the attractions are.
In this blog on how to create social media content or about becoming a social media influencer, I would like to deliver some points that would help you tremendously.
~ How to create Social Media Content? | Best Tools for Social Media
How to Create Social Media Content in 2022
Get hold of a Niche
Use the formula of AIDA
Make Sense
Be Unique
Shoot Insights
Be Witty
Post a Mix of Texts / Image / Videos / Stat. / Links / Shout-outs / Infographics, a variety of content, which doesn't make your timeline and posts look boring.
Be Crisp and Clear
Understand the right times of Posting on each Social Media
Understand and Use the Power of Automation
Using the right Tools for Social Media (Hootsuite, Buffer, Tweetdeck, Infographics, Post Booster etc.)
Preparing the Social Media Calander
Understanding how a Social Media Calander Works
Finding Free but Valid Contents that you can Share from the Web
Finding Insightful Contents that your Followers would Love to Click
Add value to follower's life and Trigger Emotions
Deliver Content of Trending Topics
Boost your Posts to get more Reach and Followers
Let's break down the above parameters and understand further.
~ How to create Social Media Content? | Best Tools for Social Media
Point 1 – Get Hold of a Niche
Defining niche marketing is creating collateral around your product that is specific to a niche. For instance, you may run a sale on your travel site for honeymoons to Latin America, but keep all other offerings the same price. This means that your marketing will be revolved around couples searching for honeymoon destinations on a budget. Considering a travel website can offer travel packages for single people, couples, and families, this marketing campaign would be very niche compared to previous ones.
If you are confused about what niche you should select, then have a look at the below mind map that I have created.
The above examples of niches are the ones that are evergreen. When I call it evergreen I mean these niches are always on demand.
Point 2 – Use the formula of AIDA
Marketing graduates and professionals would know what is AIDA.
So if you are not yet any of the other then learn AIDA here.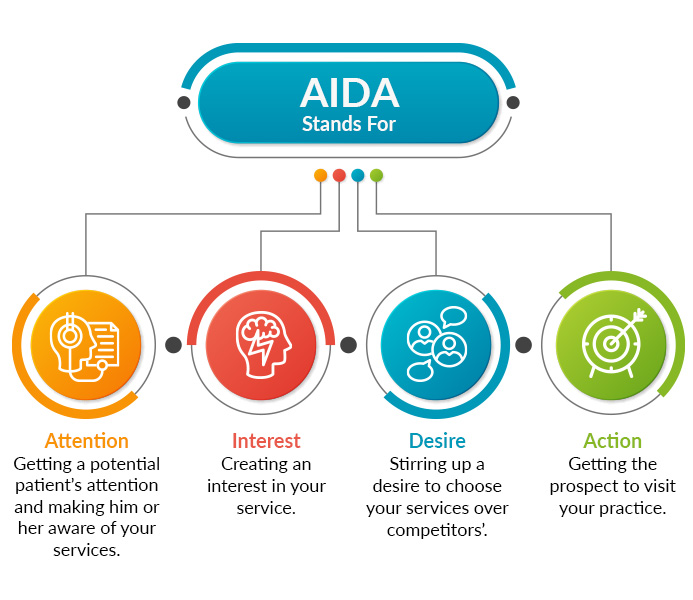 AIDA is an acronym for Attention, Interest, Desire, Action. AIDA is used to develop the focus over marketing in terms of the customer base and drive better results.
AIDA is a framework that acts as a guide to your marketing activities and makes your content useful, engaging, and informative on Social Media. It helps you further to become a Social Media Influencer.
AIDA concept in the marketing model that can work for your content also as a tool for Social Media. It helps you understanding the patient journey and effectively engaging with them.
Point 3 – Shoot Insights
Making contents that drives insights is important to attract qualitative audience base.
Above is the top five principles of insightful content.
The above image shows the different types of insights.
Creating Content should have a purpose. You can drive insights on Social Media, or you can create entertaining content. An insight is something that you gain out of your experience in a specific domain.
Let's say, if 100 people are spamming YouTube, Facebook or any other Social Media and twisting some facts for their own shallow benefits then you should address the elephant in the room. Given that you are an expert of that domain, you should also talk about whats the truth and throw some light on the facts.
Point 4 – Understand the right times of Posting on each Social Media
Answering the question of how to create social media content, the time of posting on Social Media is extremely important.
Well, you might not know that every Social Media Platform has got different times to post. The idea behind having such dedicated timings is to get the highest engagement on that platform. With different types of tools for Social Media, you can easily manage your posts.
Have a look at the best times to post on different Social Media platforms.
The above posing frequencies are considered as the best. You can keep a note of the above posting times and post on your Social Media.
Point 5 – The Power of Automation & Best Tools for Social Media
Think about the below scenario –
(You have got a Social Media Marketing Project for a Company X – Company X needs regular posts on 4 of their top-performing Social Media Networks – They have plenty of followers – They want to keep their Social Media Pages live – It needs a Content Strategy for Social Media – And frequent posts – Let's say the frequency is 3 Posts/day – On 4 Social Media Platforms – That too on dedicated times as shown above – Hence 12 Posts a day – Around 300-400 posts/month)
To accommodate Project X, you can go manual and deploy one or two more people alongside you. The other idea can be the automation of the entire process.
Tools for Social Media Automation can help you automating, scheduling, sequencing your posts in the long run.
Yet, you have to devote a lot of time to create contents for that network and further schedule it into automation.
~ How to create Social Media Content? | Best Tools for Social Media
Tools for Social Media like –
Hootsuite
Buffer
TweetDeck
BuzzSumo
SocialPilot
The above tools for Social Media are the best ones.
I have listed these because I have used all of them. Right now am using Tweetdeck for my tweet automates. And Hootsuite for other social media automation and for my clients.
I have created dedicated content about how to create social media content. Check it here. Follow the same to automate your posts.
Point 6 – Creating the Social Media Calendar
Do you know what is a Social Media Calendar?
A social media calendar is an overview of your upcoming social media posts. It can be organized in the form of a spreadsheet, Google calendar or interactive dashboard (if you're using a social media management app).
A Social Media Calendar includes the below orientation combination –
The exact date and time the post is going live
The social network and account where the post will be published
The post's copy and creative assets (i.e. photos, infographics, videos etc.)
Links and tags to be included in the post
Any additional relevant information (e.g. is this an Instagram feed post or a Story?)
Festive Contents, Insightful Contents, News Contents etc. different types of Posting
Depending on the scope of your social media strategy, your social media calendar can include one or many social networks
I have written a complete article to cover the idea of Social Media Calendar, check it here, free resources included.
Point 7 – Finding Free Contents to Share | Trending & Insightful Contents
You don't need to create unique contents, always.
Instead, while focusing on creating unique content, you should also take actions to share unique contents.
Well, as I started the blog, in the beginning, saying there is enormous content on the world wide web but a small percentage of it drives real value. When you question, how to create social media content, you have to know from where to find out free contents to share on your social network.
To find out the best places to share free content on your social media as a social media influencer, read the full blog here.
Point 8 – Boost your Posts to get more Reach and Followers
Boosting means ads.
Boosting means giving your content more reach than it could get organically.
To become a social media influencer you have to reach a higher number of people. You definitely do not want to buy fake followers or subscribers in your channel/microblog/social media/pages etc.
Google is kind of a platform where you can't play with its algorithm. Also, the scam quo with this technology is null besides the threat that it captures your data, which is technically not a scam in the first place.
But unfortunately, with Instagram, Facebook etc. you can buy fake followers, comments and likes. You can buy bots as in robots to follow you. Just by giving a bare minimum amount to some agencies. To know more about buying fake followers and the process to stay refrain from this, read the full blog here.
Thanks reading this blog.
I am Soumendra, an Online Marketing professional and Content Pro, helping businesses to grow online with digital marketing.
To let you know, I train people on Online Marketing, Digital Advertising, Content Creation, Digital Marketing Analytics Course, SEO and the entire arena of Digital Marketing.
You can connect with me in need.