~ Instagram Ads & Instagram for Business Account
As promised in the Instagram Insights blog, I have finally covered all the important fundamentals of Instagram for Business account.
With no second thought, if you are willing to understand this skill/subject this blog would work as a one-stop solution for you.
I should not forget to mention, if you have not yet read the blog about Analyzing Instagram Insights for Instagram Ads and Marketing go ahead, and read that after this.
Let's get into the content now!
What is it meant by Instagram for business account? | Instagram Ads
Unlike a personal / individual Instagram account, Instagram for business account let the user do much more with it.
It is dedicated to business owners, more for those who wants to use Instagram for growing their businesses. The same implies to a/c used for personal branding.
Instagram for business account gets you the access to additional features, such as Instagram Ads, Instagram Insights etc.
Fun Facts about Instagram and Instagram Ads:
In Instagram, 200 million Instagram users visit at least one business profile daily.
Every user, on an average spends 30 minutes on Instagram. During this 30 mins, a large portion of Instagram users are checking out business profiles.
Whether you are a Product or Service Industry, 81% of people uses Instagram to research about products/services.
Talking about Instagram Ads, 130 million people taps on shopping ads every month.
An average Instagram for business account makes 1 post every day.
Instagram is owned by Facebook.
To get access to Instagram for business account – You can click the image below –
Why should you use Instagram for Business Account? | Instagram Ads
For business.
In laymen language, Instagram for business account lets you do a lot more than a normal Instagram account. More importantly the ads.
Instagram ads have become something big in the digital marketing and the online advertisements industry. No doubt it is helping businesses to drive revenue.
In the last client meeting I had, they were spending more than 100K per month on Instagram ads. FYI, they were driving more than 300K business with it. Amazing right!
With Instagram ads, you can set the daily budget that you want to spend. Even with a good amount of panel access is available with the Instagram app for ads.
Spend any amount you want, and enjoy the ROI.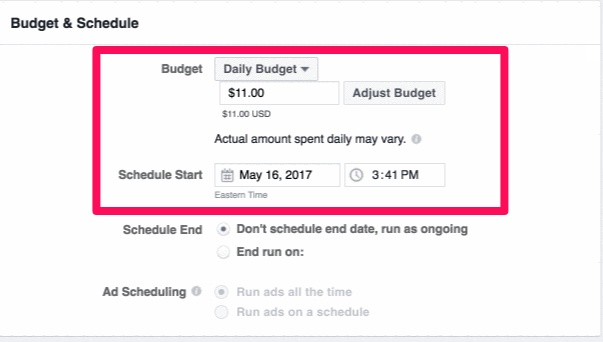 How to Create Instagram for Business Account?
Creating an Instagram for business account is easy.
Instagram Ads let you give more information to your audience available over Instagram.
Steps –
Step 1. Download the Instagram App
Google Android Users – Download here
Apple iOS Users – Download here
Microsoft Windows Users – Download here
Step 2. Launch the Instagram App & Fill in the Details
Once you downloaded the app, you can Tap Sign Up.
Here you have to fill up your details to get log in credentials.
Enter your email address and tap Next, or tap Log in with Facebook to sign up with your Facebook account. As I said in the beginning, Instagram is an FB Product. Hence you can also log in through Facebook.
Make sure, you don't miss on any crucial details and try to your your domain name email id on Instagram for business account.
Step 3. Complete the Instagram for Business Account Profile
In the App, you get an option called "Settings".
Find Settings, then scroll down to Switch to business account.
The check on this option, try to follow these steps –
Go to your profile and tap the menu icon in the top-right corner.
Tap Settings.
Tap Account.
Tap Switch to business account.
It is a better way, if you can connect your business account to your Facebook Page.
It will make it easier to use all of the features available for businesses. You can connect only one page.
Step 4. Fill in Your Business Details
Provide the details about the business on your Instagram account. Such as –
Business Category
Contact Information
Opening Hours
Business Hours
Phone Number and Tap Done
Step 5. Post Attractive Content
IG is a place of attractive contents. The more valid information you can drive with your post the better it is.
Social media is all about helping people, helping your followers. Most of the users fail to understand that.
For a very obvious reason, if you have a personal a/c then flaunting helps. As people like to see it.
But in terms of business accounts, it is mostly about helping people.
Make your contents attractive, updated and valid, your followers will increase.
Do not forget to use relevant #tags.
Step 6. Follow Someone You Like
Start following similar accounts. I did not say competitors, but those a/c that you like or appreciate.
What all must add information in your Instagram Business Account?
Now as you are done with the account creation, complete the profile creation too.
While creating profile on Instagram for business account, make sure you add the following information.
Profile Picture
Don't you mistake to miss this. A Social Media a/c without a profile picture, looks nothing more or less than a dull a/c.
Account Name A/C name is your identity by which followers will recognize you.
For a very obvious reason, it will be your business name. Because when people would search your Instagram for business account, they can find you.
Add the Bio
Bio is a short description of your business.
You can include relevant hashtags to make your business more discoverable or add emojis to describe it visually.
But make sure it speaks how you help customers.
Add Your Website & Contact Details
It is for helping people get in touch with you.
Don't tell me you have no website!
Well, if so, then I can help you with that. Don't worry, it's quick and affordable. Tell me you need it.
Add these –
Website
Email
Phone No.
Location
How to Run Ads on Instagram? | Instagram Ads
Finally, you made the decision to do it.
Instagram Ads are cool. If done rightly, it can give you amazing ROI.
Every Ad has an Objective
Instagram for business account has different types of ads. Such as –
Stories ads
Photo ads
Video ads
Carousel ads
Collection ads
Explore ads
IGTV ads
Instagram Shopping ads
Stories Ads
Instagram stories is something similar like a WhatsApp status.
Stories ads has the capacity to feed content and spread it to the maximum number of people. IG data says, over 500 million accounts using stories feature daily.
Photo Ads
IG Photo Ads gives you the opportunity to share your business info. with the help of a clean, simple and beautiful creative canvas.
Photos can be in square or landscape format. It appears in the timeline of the users/audiences that you target to show it.
Video Ads
Videos today works like a digital asset for marketing.
It can impress target audience with amazing visuals. But remember, it depends how qualitative you create it.
In Instagram for business account, now you can share videos up to 120 seconds long in landscape or square format. Make sure yo are not crossing the duration limit of 1 min. Best suited is 20-33 seconds.
Carousel Ads
Carousel means multiple images in a form of slides.
Carousel ads let you add another layer of depth to campaigns.
It let your audience swipe to view additional photos or videos in a single ad. It is helpful to drive dynamic information. You can talk about more than 1 or 2 things with this ad.
Collection ads
You can use collection to visually inspire and help your audience discover, browse and purchase products.
It is mostly for businesses that need to showcase a catalogue. Like real estate, interior and exterior etc.
Collection Ads in Instagram for business account let you tell an integrated story with a product or lifestyle focus, through video, images or both.
If you wanna read and explore more about IG ads, then you can visit their official page.
This is how ads manager for Instagram and Facebook looks like.
Ads on Instagram and Facebook you can run from the same ads manager.
Here are the numbers of features you can work upon –
Manage Business
Advertise
Analise & Report
Engage Customers
Sell Products & Services
Shortcuts
Click here to create a new ad –
How to use Instagram App for Promoting Your Content through Instagram ads?
Using a computer is the best option for ads. But Instagram App offers you a feature, that allows you to boost your content to a dedicated audience.
In Instagram App Content Promotion – You can run ads by promoting posts that you've shared on Instagram. It's easy and quick, demands the skill for sure.
You can select a post you want to promote – Promote it to a specific set of audience – Track how many people are interacting with your promoted post.
It's suitable for both Instagram for business account, as well as an individual account.
Such an activity as "Promote" can only be done from Instagram App.
You have to log-in and proceed further with you selected content.
Promoting a post, gives you the opportunity to –
Boost your post.
Drive more than just engagements.
Attract more followers.
Target specific set of audience.
Filter on the basis of demographics.
Ger more likes and comments.
Budget friendly and worthy.
How to Enhance Engagement in Your Instagram?
Are you one of those many people who doesn't get much traction on Instagram?
Then don't worry, here are some tips for you to drive a better engagement on IG. Most of the tips doesn't include instagram ads activity.
According to Statista – This is the engagement rate of Instagram posts between January 2017 and July 2020, by post type.
You can also do better. Try these –
Try to Engage with similar accounts in your industry or niche every day. It gives the understanding that how other people are doing it successfully.
Engage with content directly before and after you post
Use long-tail, strategically selected hashtags (and mix them up across your posts)
Write better captions
Post more photos of people (like yourself!)
Track your best time to post
Reply to comments as soon as possible
Instagram ads can also be used to gain followers with a strategy
What are some amazing Instagram for Business Account Examples?
These are some great examples of successful Instagram for business account. These brands have great number of followers and driving greater engagements.
How to solve the Never Ending Ads Account Block issue on Instagram?
Facebook ads account block issue is very common.
One basic reason why it gets blocked is breaching their policies.
My own account have been blocked more than once. So as my clients accounts had been blocked and we have fixed it.
I strongly recommend you to read their policies if you really want to run Instagram Ads or Facebook Ads. Read it here.
If your ads account is blocked, this is the type of message that you get – image below –
Once you see this notice, i.e. – "Your ads account is blocked"/"You're restricted from advertising. You can't run or manage ad accounts." Click on the CTA – See Details.
You are then redirected to the above page.
For a very obvious reason, you have been restricted from posting or running ads on Facebook and Instagram because you have misused the ads manager.
Click on the CTA – Secure the Account
You are then redirected to the above page.
Complete these two steps simultaneously. And make sure you are not doing any goof-up with the ads account.
What are some good Courses to do if you want to Learn Instagram Ads?
Learning Instagram ads is essential for your online business.
Or, if you want to become a digital marketer, then also you need to be skilled with Instagram for business account.
I have given links for few good Instagram Ads here. If you are interested, you can subscribe with one. These courses are worthy.
Click on the images below to visit the course page.
What are some good Courses to do if you want to Learn Advanced Digital Marketing?
Like Instagram Ads, if you are interested to learn complete digital marketing, then here are some good courses you may pursue.
I am a Digital Marketing Trainer. I train and consult trainees in Kallada Academy
Know more about me here – www.soumendranathsome.com
Right at this moment, I am not taking personal training requests. But you can get trained by me if you enroll with Kallada Academy, the second option in the above courses listing.
I know it is quite a long blog, and the only intention is to provide the maximum valid information.
Hope you enjoyed it, and you can put these plans into action.
For business help and consulting connect with me here.
Follow me on LinkedIn / Twitter as well.